We specialize in cash processing and management
Industry leading company in the cash management sector with more than 35 years of experience. Discover our selection of coin and banknotes processing machines as well as our management systems for payment, deposit, and dispensary of cash. We offer technical support in all the Spanish territory.
Whether you need a counting solution for coins or banknotes or an intelligent solution for your cash earnings, you can count on our experience to find the perfect fit for you.
Cash Machines continuously invests in the training of our network of technical support that spans across the country. By choosing us you don't only get a professional solution but the peace of mind of knowing our team of technicians is there for you.
Our product line has been carefully selected to offer the best value for money for every business level.
Cash Machines is at the peak of innovation in the cash management industry. From front office to back office, within our offer you will find unforeseen and effective solutions.
We are a family-owned business with more than 35 years of experience in the cash management sector, starting our activity in 1985. Back then we were just a distributor for the Italian manufacturer Selex, in few years we managed to incorporate more brands and reach 25 000 installations with more than 28 technical assistance points throughout the country.  Alongside the distribution of cash management machines, we started developing intelligent cash control and management solutions.
In 2004 we decided to start selling abroad and went into the international market under the Union Group name featuring some of our nationally sold product but most importantly our own brand Century. The Century products received the complete certification for false banknote detection by the Bank of Spain.
Currently Selex products together with our Century machines and in house intelligent cash management solutions, we are present in 40 countries through a network of 55 distributors.
We have incorporated a varied product line of disinfection products for objects and spaces with a success rate of disinfection of 99,99%. All our products employ a plasma ionization technology and have been certified in 3 distinct laboratories. Discover our disinfection products.
A few months ago, we obtained the official distribution of the Italian manufacturer of automatic cash payment solutions CASHMATIC for the Spanish territory.
We adapt to the changing needs of our market and offer the best technical support.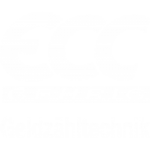 Solutions for your Business
Find the best cash management solution through the sector your business belong to.