We specialize in cash processing and management
Company specialising in the cash management sector. Discover our selection of coin and banknotes processing machines as well as our management systems for payment, deposit, and dispensary of cash. We offer technical support in all the Spanish territory.
Whether you need a counting solution for coins or banknotes or an intelligent solution for your cash earnings, you can count on our experience to find the perfect fit for you.
Cash Machines continuously invests in the training of our network of technical support that spans across the country. By choosing us you don't only get a professional solution but the peace of mind of knowing our team of technicians is there for you.
Our product line has been carefully selected to offer the best value for money for every business level.
Cash Machines is at the peak of innovation in the cash management industry. From front office to back office, within our offer you will find unforeseen and effective solutions.
We are a company specialising in the manufacture and ditribution of solutions for cash handling and management, made up of a team with extensive experience in the sector. We have a full catalogue of the latest technology products.
Innovation and customer service are in our DNA, which allows us to face all the challenges that arise and find the best solutions to satisfy our end customer.
We adapt to changes in our market and offer the best technical service. We are a team with many years of experience and our main objective is to achieve excellence.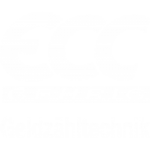 Solutions for your Business
Find the best cash management solution through the sector your business belong to.